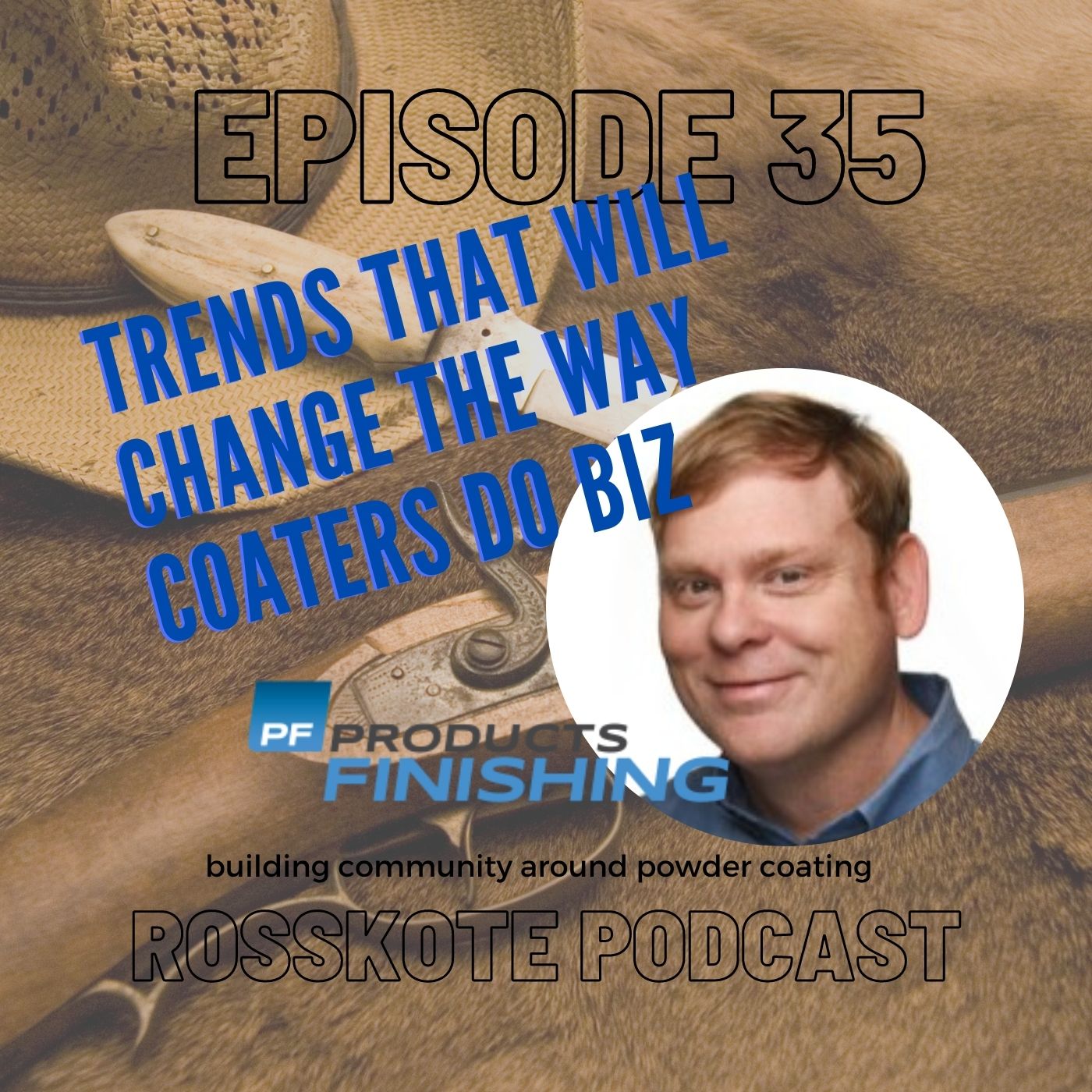 In this unprecedented podcast, I sit down with Products Finishing Magazine's Chief Editor, Scott Francis, as he joins me in positing the potentialities on The Good, The Bad & The Ugly trends that could change and influence our industry. Thinking on our feet we're trying to make sense of it all as…we begin to lay out a framework in how supply disruptions, workforce reshoring, EU regulation, near sourcing, bio-chem breakthroughs, mergers & acquisitions, and China just may bring you wild card fortunes in the future. It's time to get get your colt action handy, light a cigarillo & pour a scotch…it's all on the table today…Get ready to level up your powder coater game!
Featured Guest Links
https://www.pfonline.com/articles/coatings-industry-struggles-with-supply-chain-disruption
Free! Get Vault Access from RossKote
Let's keep this relationship going, support the show. Get MPW swag, shoutouts & more. Starting as low as $1 per month.
Become a Patron
https://patron.podbean.com/rosskote
Show Sponsorship
Become an affiliate. Reach the powder coating community direct. https://mauipowderworks.com/rosskote-podcast-sponsors/
Find us.
Apple | Google | Spotify | iHeartRadio | Pandora | Stitcher | Podbean
Podcast Addict |PlayerFM | Deezer | Listen Notes | Soundcloud | YouTube