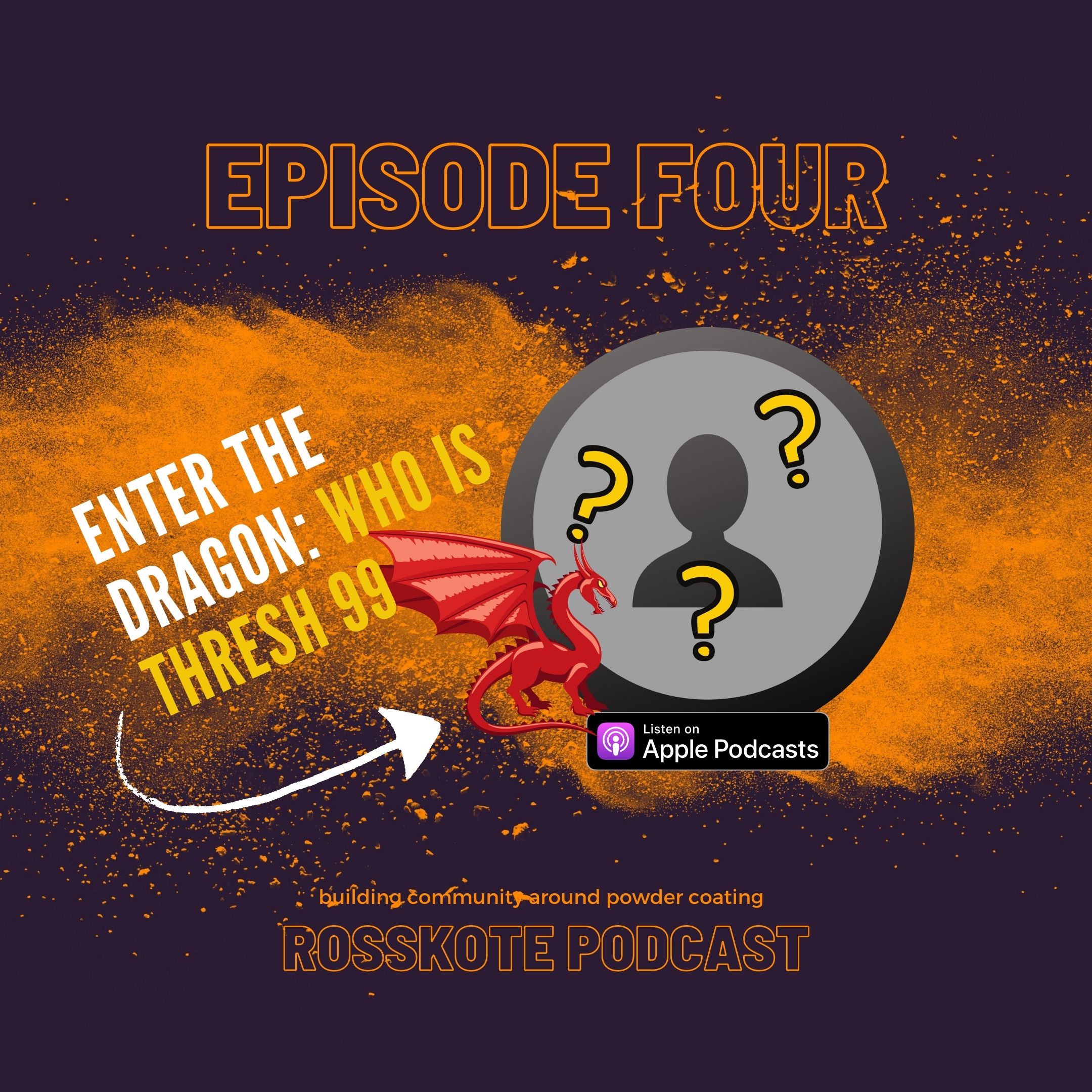 Episode Four: Enter The Dragon - Who Is Thresh99
Just like in the Kung Fu series starring David Carradine, the way of the apprentice is a long & hard-fought journey to knowing thyself. Learning the wielding ways of powder coating from a character like Master Po is full of paradox. But is a wave of change coming? Are platitudes of the old guard still relevant? Or can a new way be forged?
Enter--Thresh99. A man who believes the answer to that can be found in the dynamics behind the industry's beginnings & that awoke generation of up & coming coaters could actually reshape the industry as we know it.
Find out more when you join us in this episode to discuss his journey & what he sees for the future of powder coating. Read the rest of this entry »