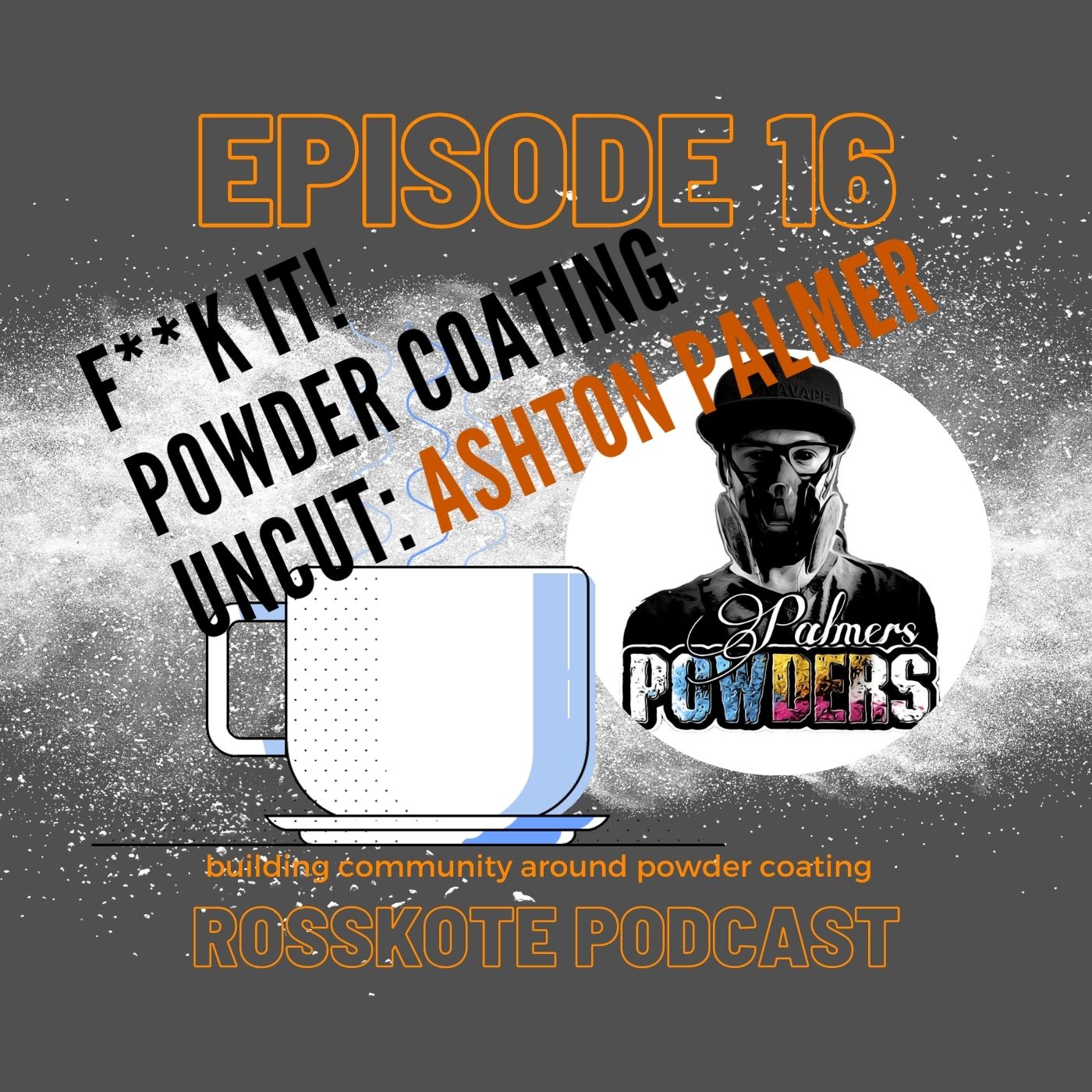 Episode 16: F**k it! Powder Coating Uncut with Ashton Palmer
In this episode, my featured coater interview goes bust! I usually have a set format when interviewing coaters but today's interviewee breaks the mold. Everything is different about him ...in a good way! He leads with heart first...Ashton Palmer is a true artist with a deep love of powder coating & a passion for myth-busting the trade.
Apple | Google | Spotify | iHeartRadio | Stitcher | Sign Up
This guy is easy to talk to as we roll through topics like
How the coating industry is evolving from the bottom up

The artists' way & subtleties of Powder coating

The need for top-down technology to serve us better

Creating a better platform for the free-flow of ideas & information

Listen Up Jimmy O'Malley -A great tip on coating CANDYS
Podcast FB Page |Facebook | Instagram | Twitter | LinkedIn | YouTube
Will I ever get to his story? Find out. Get ready to level up your powder coater game!
Featured Guest Links
Download Our Free Industry Reports
Wait! Support the show.
Patron Support
Let's keep this relationship going, support the show. Get MPW swag & show outs & more. Starting at $1 per month. Join Now.
Show Sponsorship
Become an affiliate. Reach the powder coating community direct. Advertise with us.