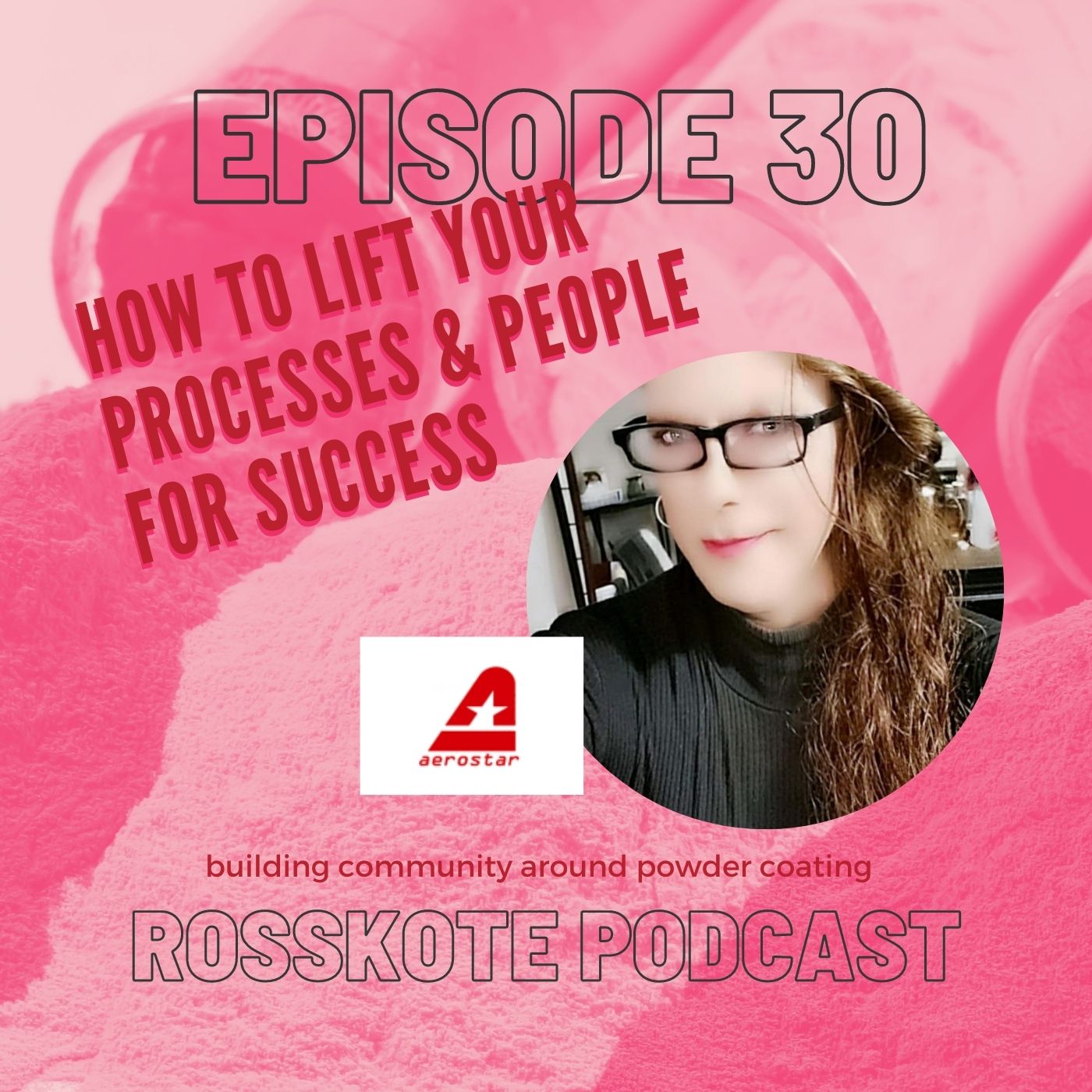 Episode 30: How To Lift Your Processes & People For Success
Miss Sandie is smart. After her extensive education & wide world experience in coatings, she can tell you it's all about processes & people. That the secret sauce to crafting the well-run manufacturing business is not just the recipe but in approach & placement.
And this is where Miss Sandie shares her pearls of wisdom by shining the light on the unrecognized & unaddressed that could be lurking in your job shop. Think you need a new employee? Perhaps a rework of the way you organize and work through a job is in order first. Maybe addressing downtimes, housekeeping, part failure, & assessing your talent is what should come first! 
Featured Guest Links
Wait! Support the show.
Let's keep this relationship going, support the show. Get MPW swag, shoutouts & more. Starting as low as $1 per month.
Become a Patron
https://patron.podbean.com/rosskote
Show Sponsorship
Become an affiliate. Reach the powder coating community direct. https://mauipowderworks.com/rosskote-podcast-sponsors/
Free! Get Vault Access from RossKote
https://mauipowderworks.com/industry-reports-from-rosskote/
Find us.
Apple | Google | Spotify | iHeartRadio | Stitcher | Sign Up 
Podcast FB Page |Facebook | Instagram | Twitter | LinkedIn | YouTube