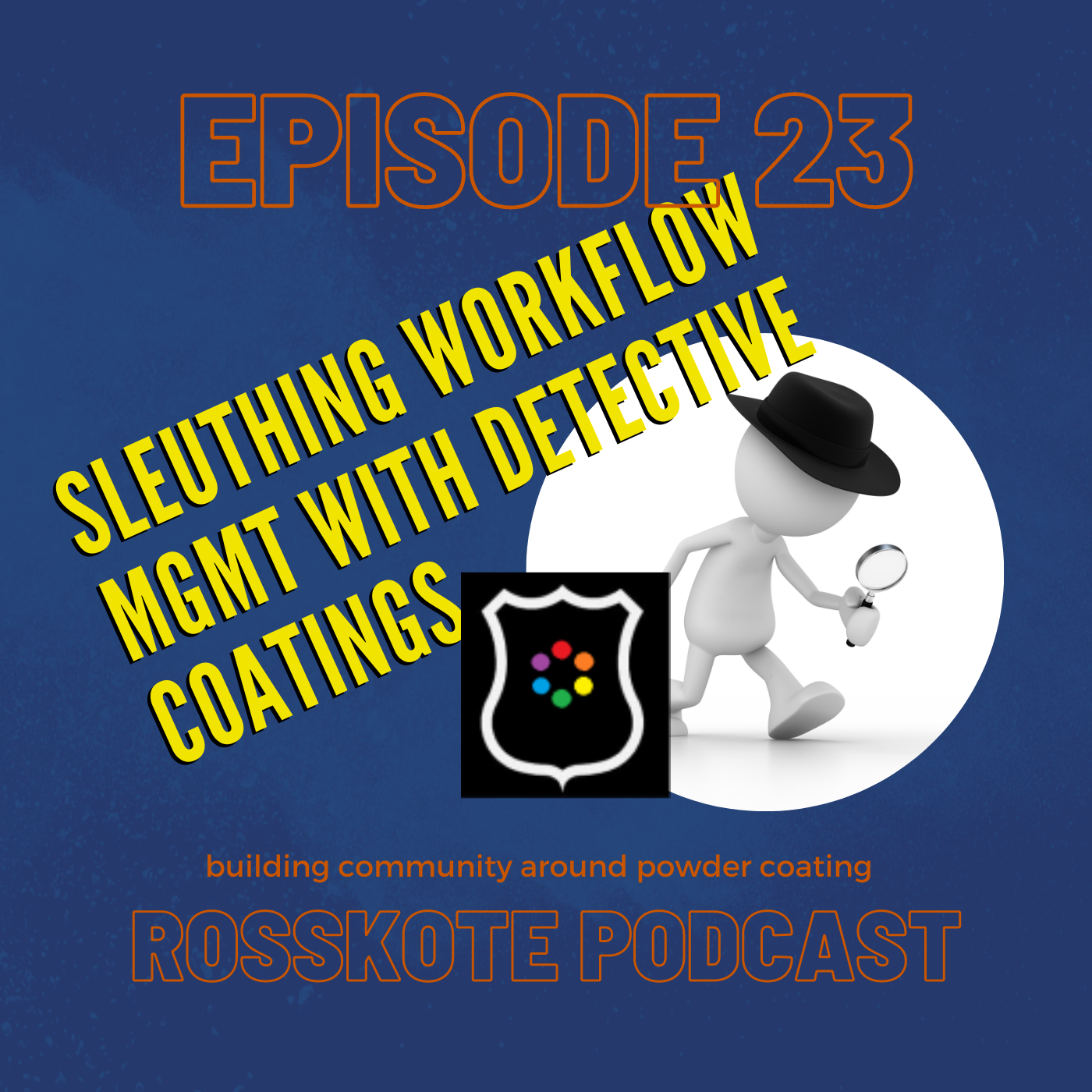 Episode 23: Sleuthing Workflow Management with Detective Coatings
Justin Mohney owner of Detective Coatings uses project management software to help him track leads & organize his workflow in his fast-growing shop. I sit down with him to discuss better ways to do this both digitally and manually no matter what stage your business is in.
He shows us how he categorizes jobs in Quickbooks to track income & I show you how to determine when is a good time to transition from garage to commercial. There are lots of freebies, bonuses, discount codes in this not to be missed episode of the Powder Coater Podcast!
Featured Guest Links
copy/use Martin's code below when registering:
Start-up plan(basic) Promo 21
Other Links
Sign up to get access to freebies from RossKote
Wait! Support the show.
Patron Support
Let's keep this relationship going, support the show. Get MPW swag & show outs & more. Starting at $1 per month. Join Now.
Show Sponsorship
Become an affiliate. Reach the powder coating community direct. Advertise with us.