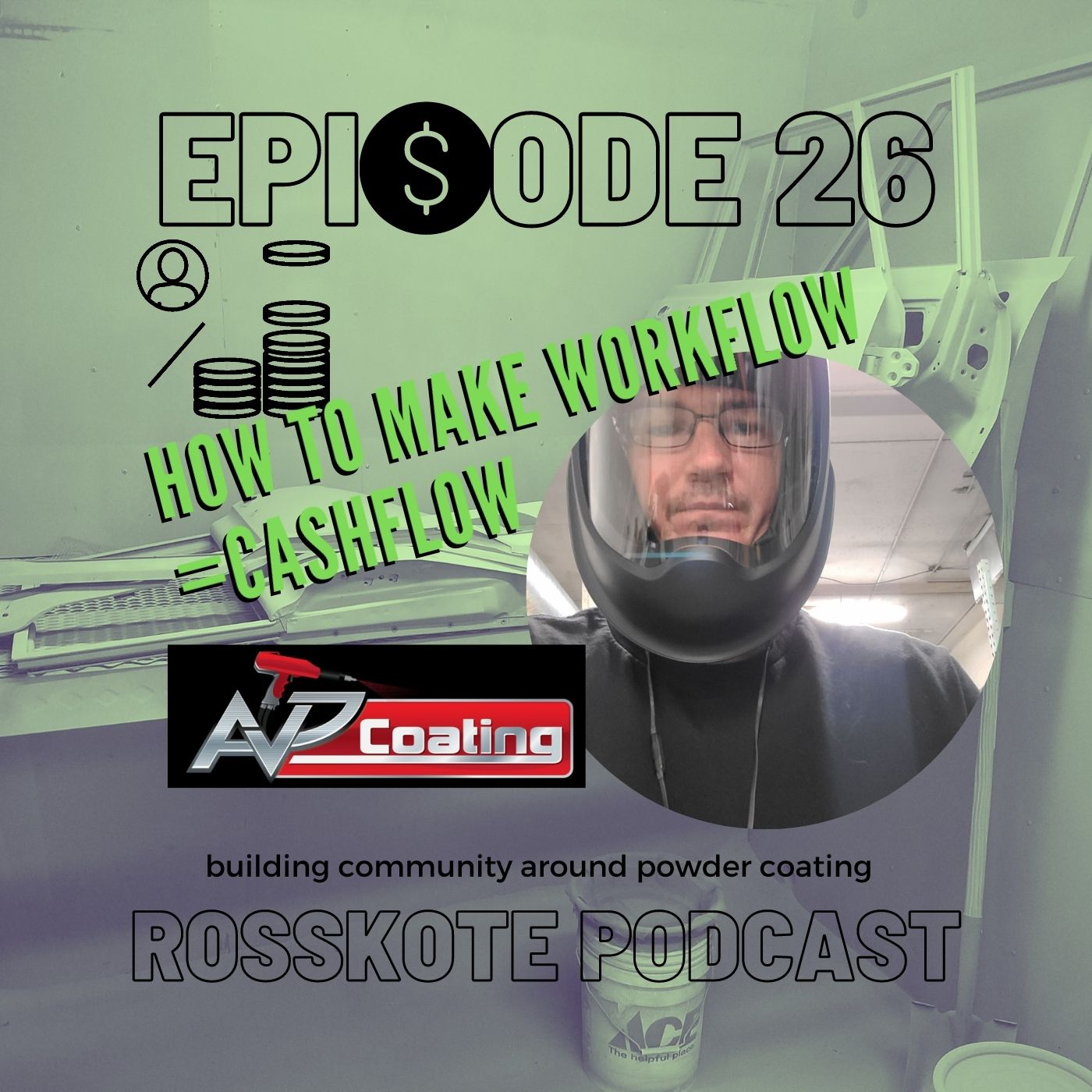 Episode 26: How To Make Workflow Equal Cashflow
The man behind All Valley Powder Coating in Phoenix AZ is all about the numbers. We'll find out how he turned struggle into triumph to get triple return on company growth with some head-turning strategies. He says the key to success lies in knowing your labor rate. Rent, insurance, powder, utilities employees  & more. That is...how much does it cost "YOU" to operate... and he's got that down to "THE MINUTE". See how he costs out jobs, take a tour of his shop & find out how to put extra cash in the bank when you implement his top 3 cash collecting policies. Were making the most out of workflow in the next powder coater podcast. 
Featured Guest Links
Download Paul's Formula pdf & More. 
Wait! Support the show.
Patron Support
Let's keep this relationship going, support the show. Get MPW swag shoutouts & more. Starting at $1 per month. Join Now.
Show Sponsorship
Become an affiliate. Reach the powder coating community direct. Advertise with us.
 Download Our Free Industry Reports 
Find us.
Apple | Google | Spotify | iHeartRadio | Stitcher | Sign Up 
Podcast FB Page |Facebook | Instagram | Twitter | LinkedIn | YouTube