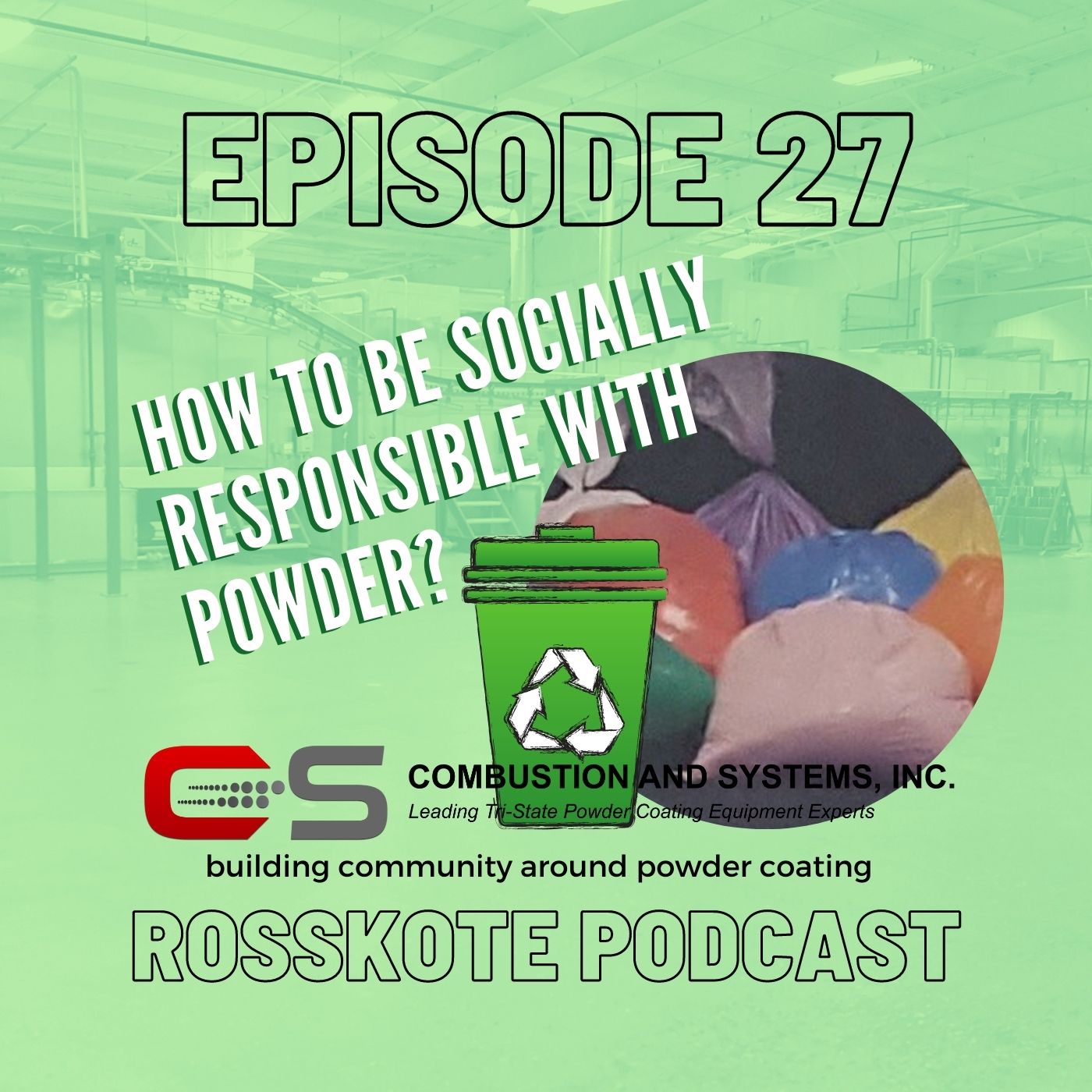 Episode 27: How to be socially responsible with powder?
Powder coating is growing and as it does you know there will be someone or some agency out there in your business... With powder being less hazardous than wet paint, the industry has skirted around the issue of what to do with the unused or unwanted powder for now. Our next guests know they're close to a perfect solution that's affordable and easy to use. Growing in popularity with industrial coaters this product will continue to have a greater impact on the industry than it does today. That's why they are on a mission to let others know that Saving the World One Bag at a Time is a trend that will continue far into the future. Will custom coaters be part of that trend? We examine how the industry handles powder waste now and ask: could your company be more socially responsible?
Featured Guest Links
Wait! Support the show.
Patron Support
Let's keep this relationship going, support the show. Get MPW swag, shoutouts & more. Starting at $1 per month. Join Now.
Show Sponsorship
Become an affiliate. Reach the powder coating community direct. Advertise with us.
Download Our Free Industry Reports
Find us.
Apple | Google | Spotify | iHeartRadio | Stitcher | Sign Up
Podcast FB Page |Facebook | Instagram | Twitter | LinkedIn | YouTube
Become a Patron-Support the Powder Coater Podcast
https://patron.podbean.com/rosskote