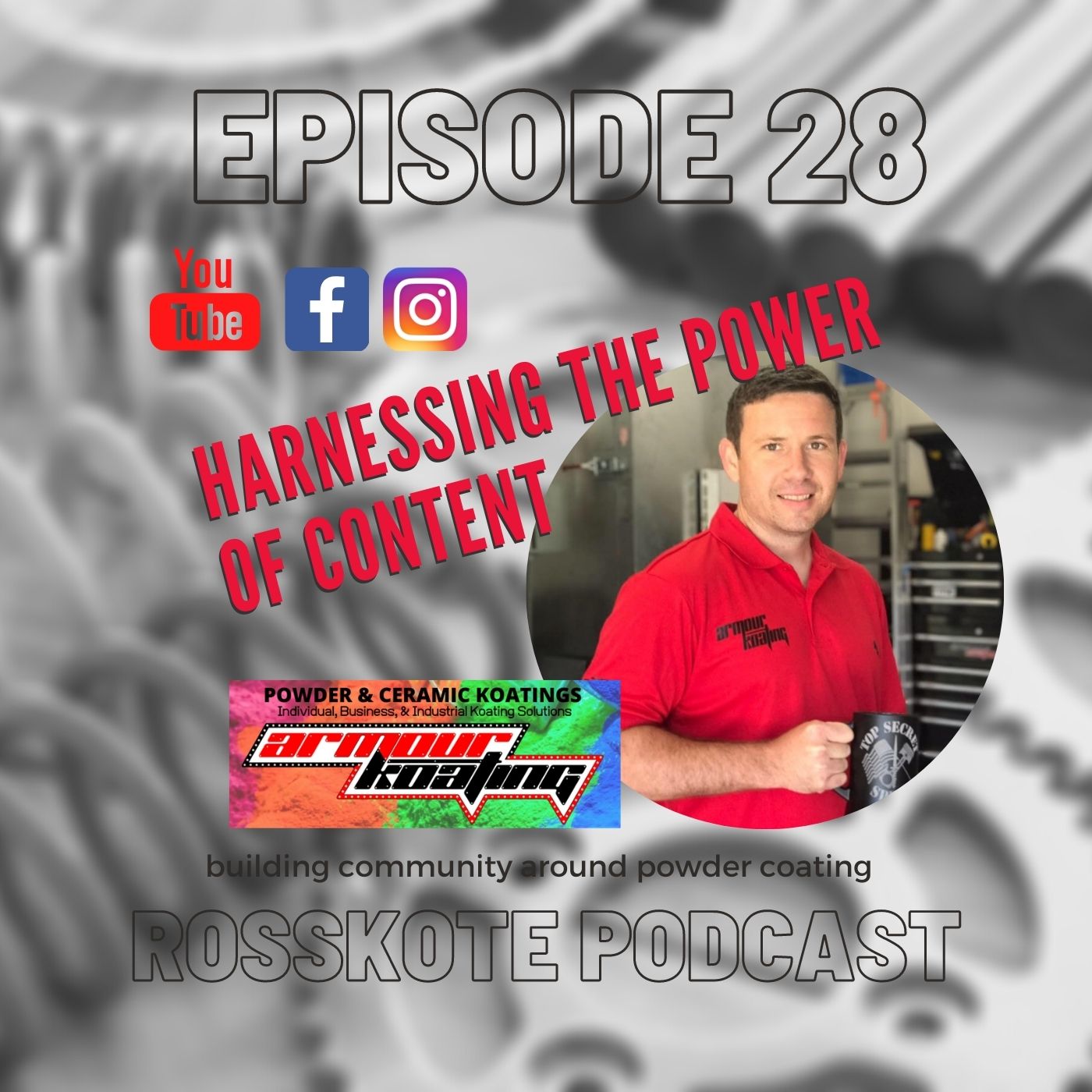 Episode 28: Harnessing the Power of Content-Followers, Fans, Leads & Sales
Today I sit down with Reno King, Owner of Armour Koatings, YouTuber & one of the creators of one of the fastest-growing most active groups on FB, Powder Koating Kings. When does he find time to make & produce all that content? One thing is for sure, Reno doesn't like to disappoint. His army training & give first attitude has allowed him to rise faster than most.
Listen in as we cover how to harness the power of content from followers, fans & friends to generate buzz for your biz.
Despite the video trouble with this interview, you'll hang on to his every word as he offers sage advice on the powder supply industry, how he revved sales in the racing scene, driving your A-game, & getting out of your comfort zone. Finally we discuss the validity of hearing "no" from your customers.
Featured Guest Links
Wait! Support the show.
Patron Support
Let's keep this relationship going, support the show. Get MPW swag, shoutouts & more. Starting at $1 per month. Join Now.
Show Sponsorship
Become an affiliate. Reach the powder coating community direct. Advertise with us.
Free! Get Vault Access from RossKote
Find us.
Apple | Google | Spotify | iHeartRadio | Stitcher | Sign Up
Podcast FB Page |Facebook | Instagram | Twitter | LinkedIn | YouTube