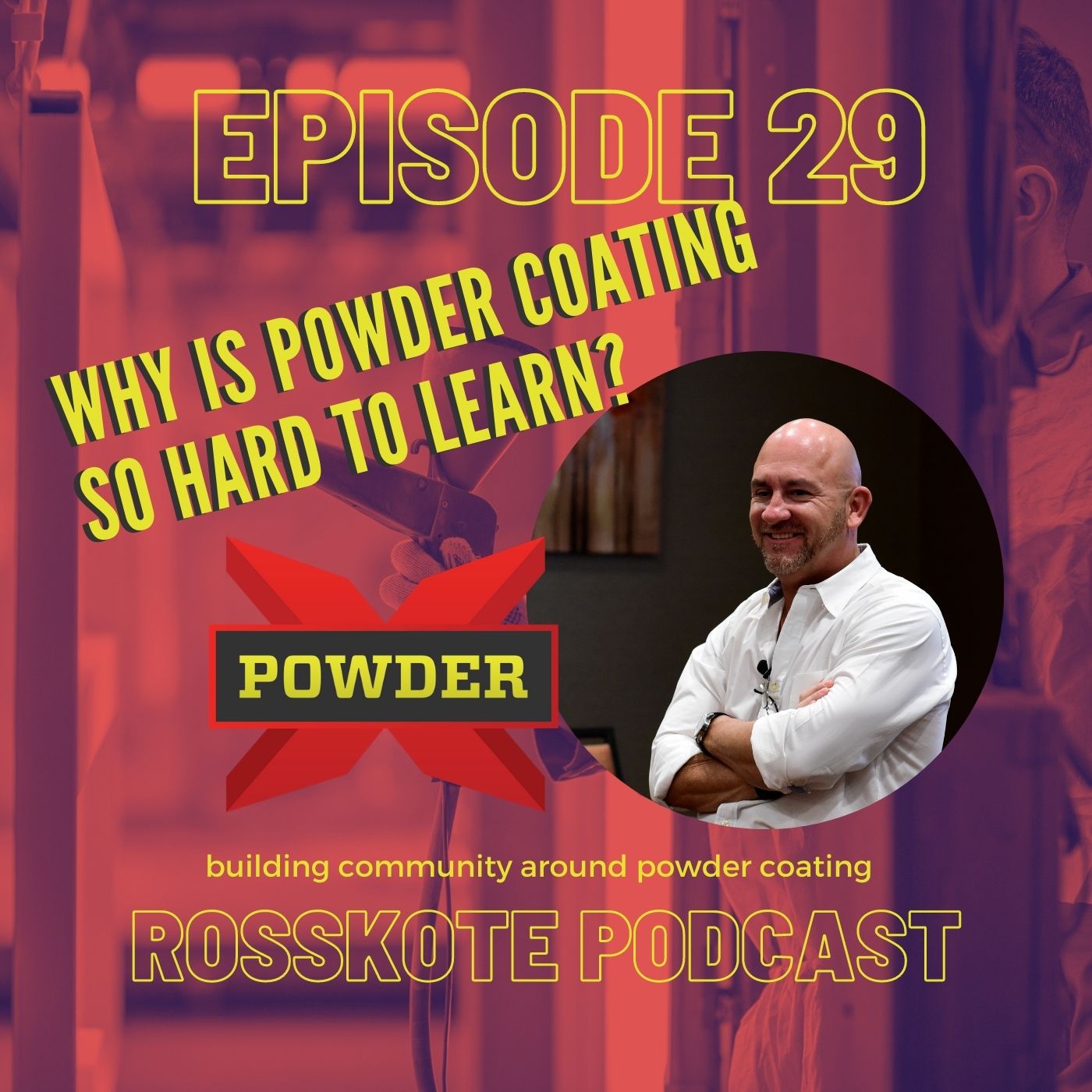 Episode 29: Why is powder coating so hard to learn?
Why is powder coating so hard to learn? What does the future of powder coating look like? Maybe this man knows. We explore this through his humble beginnings and the broader industry. I sit down with Joey Golliver from Powder X who can tell you it's problematic.
But that doesn't stop people from lining up to hear what he has to say or find in his powder coating course. After all, he is the face of custom coating. He offers training and equipment for people that want to start a powder coating business, bringing powder coating in-house, or grow an existing business. 
Today we're all going to be Powder X students. 
Featured Guest Links
Wait! Support the show.
Let's keep this relationship going, support the show. Get MPW swag, shoutouts & more. Starting as low as $1 per month.
Become a Patron
https://patron.podbean.com/rosskote
Show Sponsorship
Become an affiliate. Reach the powder coating community direct. https://mauipowderworks.com/rosskote-podcast-sponsors/
Free! Get Vault Access from RossKote
https://mauipowderworks.com/industry-reports-from-rosskote/
Find us.
Apple | Google | Spotify | iHeartRadio | Stitcher | Sign Up 
Podcast FB Page |Facebook | Instagram | Twitter | LinkedIn | YouTube