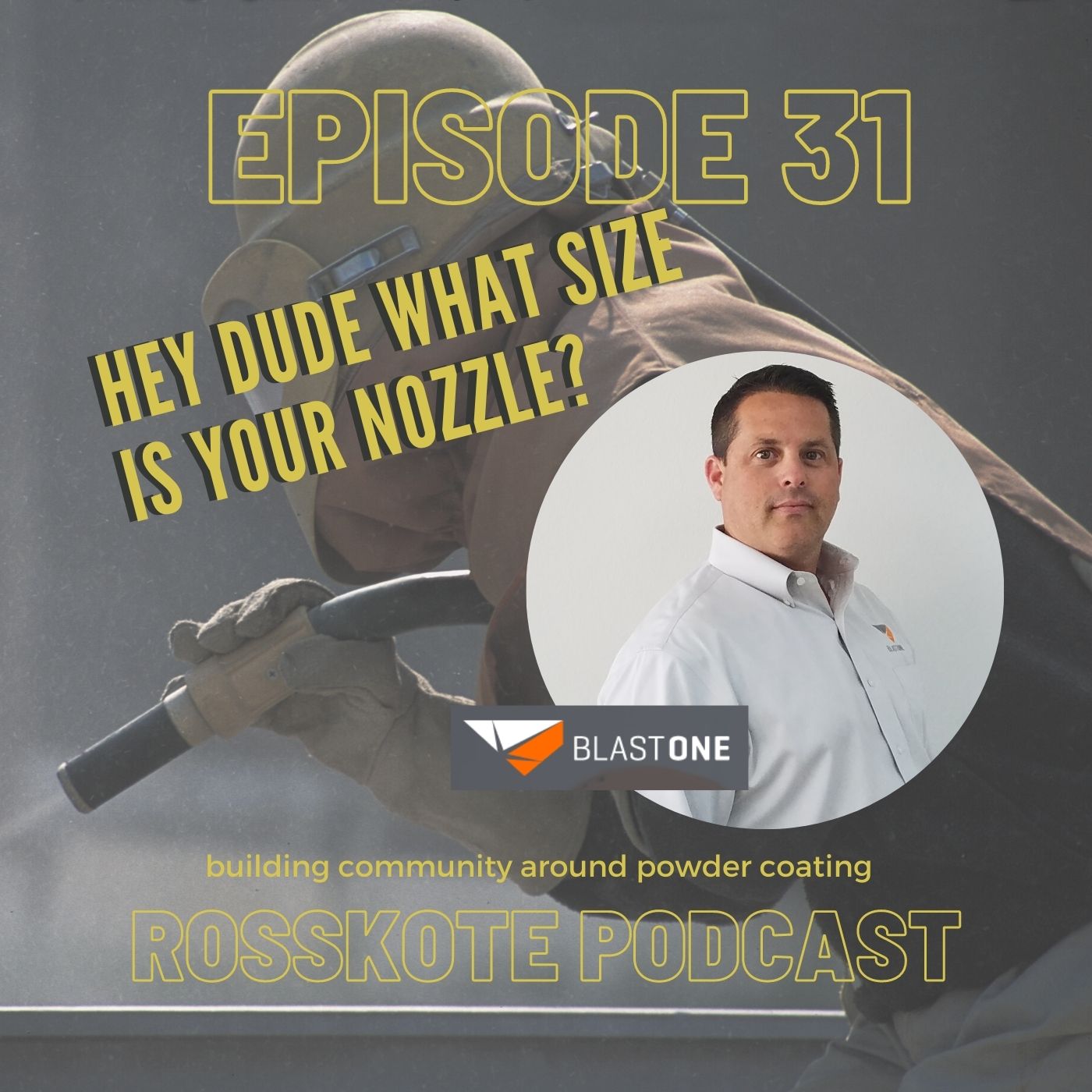 Episode 31: Hey Dude What Size is Your Nozzle?
Getting into powder coating takes money. But should you budget more for your sandblasting equipment than you think? How important is CFM in relation to nozzle size? Before you go comparing yourself to the next guy, Jeff Taylor, our resident blasting expert is back. In his 3rd podcast with us, we're looking for the sweet spot to achieving the perfect air and cover the dangers of beryllium exposure.
Plus we're giving away Blast One's Exclusive Surface Prep Guide as a bonus to the first 10 followers who sign up to become an Avid listener on the podcast.
Get ready to level up your powder coater game!
Featured Guest Links
https://www.blastone.com/air-consumption-cfm-per-blast-nozzle-using-garnet-abrasive/
Become an Avid Listener & Get The BlastOne Bonus!
Wait! Support the show.
Let's keep this relationship going, support the show. Get MPW swag, shoutouts & more. Starting as low as $1 per month.
Become a Patron
https://patron.podbean.com/rosskote
Show Sponsorship
Become an affiliate. Reach the powder coating community direct. https://mauipowderworks.com/rosskote-podcast-sponsors/
Free! Get Vault Access from RossKote
https://mauipowderworks.com/industry-reports-from-rosskote/
Find us.
Apple | Google | Spotify | iHeartRadio | Stitcher | Sign Up
Podcast FB Page |Facebook | Instagram | Twitter | LinkedIn | YouTube