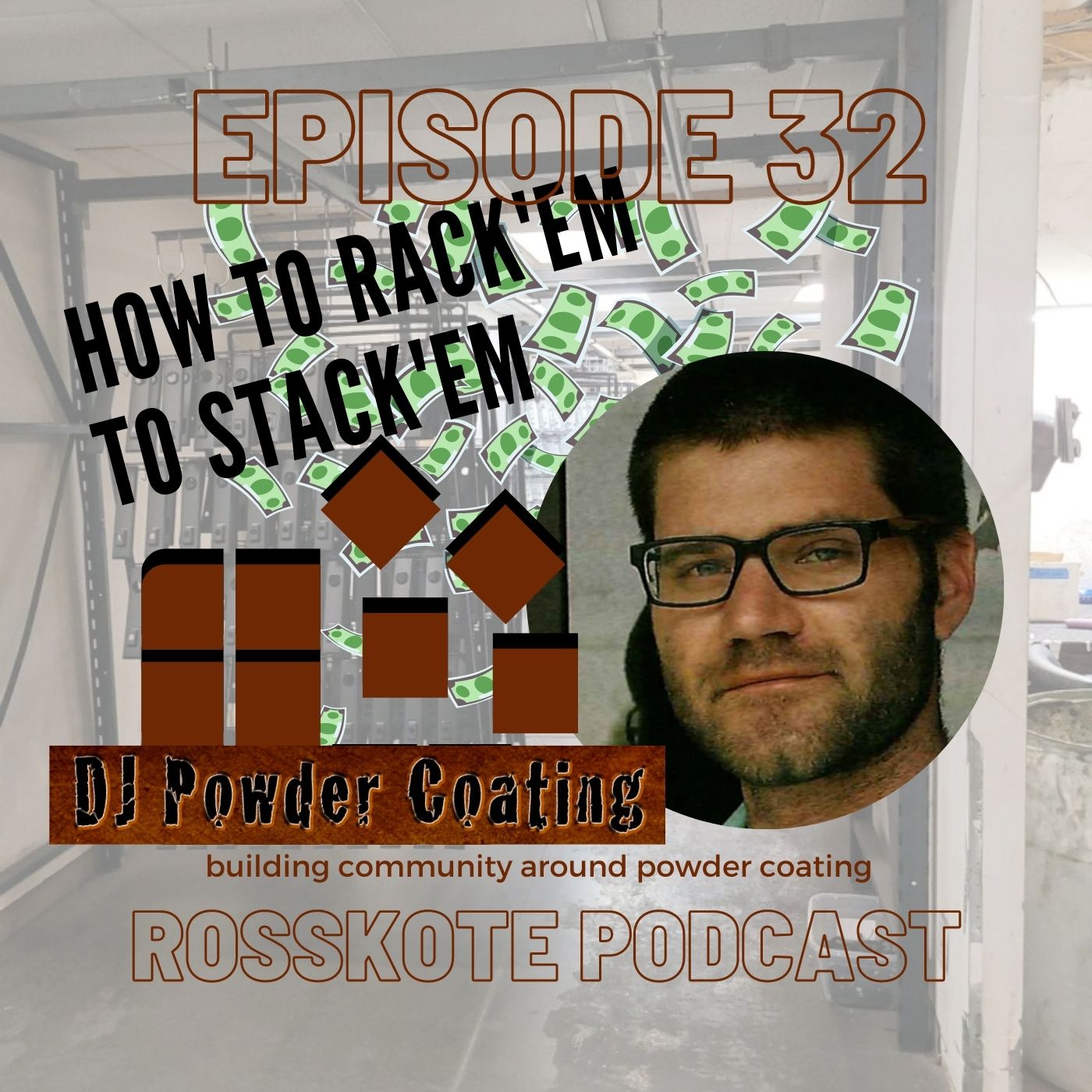 Episode 32: How to Rack'em to Stack'em
Denny Young is no fool. Under this casual demeanor is a deep analytical thinker. He's always ready to pounce on anything that helps keep production quality intact. What secret is he sharing with us today? A dynamic way of hanging and racking that may just get you to drop the box!
We're examining how "this 40 under 40" got creative utilizing line coat hook systems differently to maximize his batch ovens keeping employees busy & money rolling to 7 figures.
You might want to "watch" this episode on YouTube as we go behind the scenes to tour his facility & view his unique ways. Get ready to level up your powder coater game!