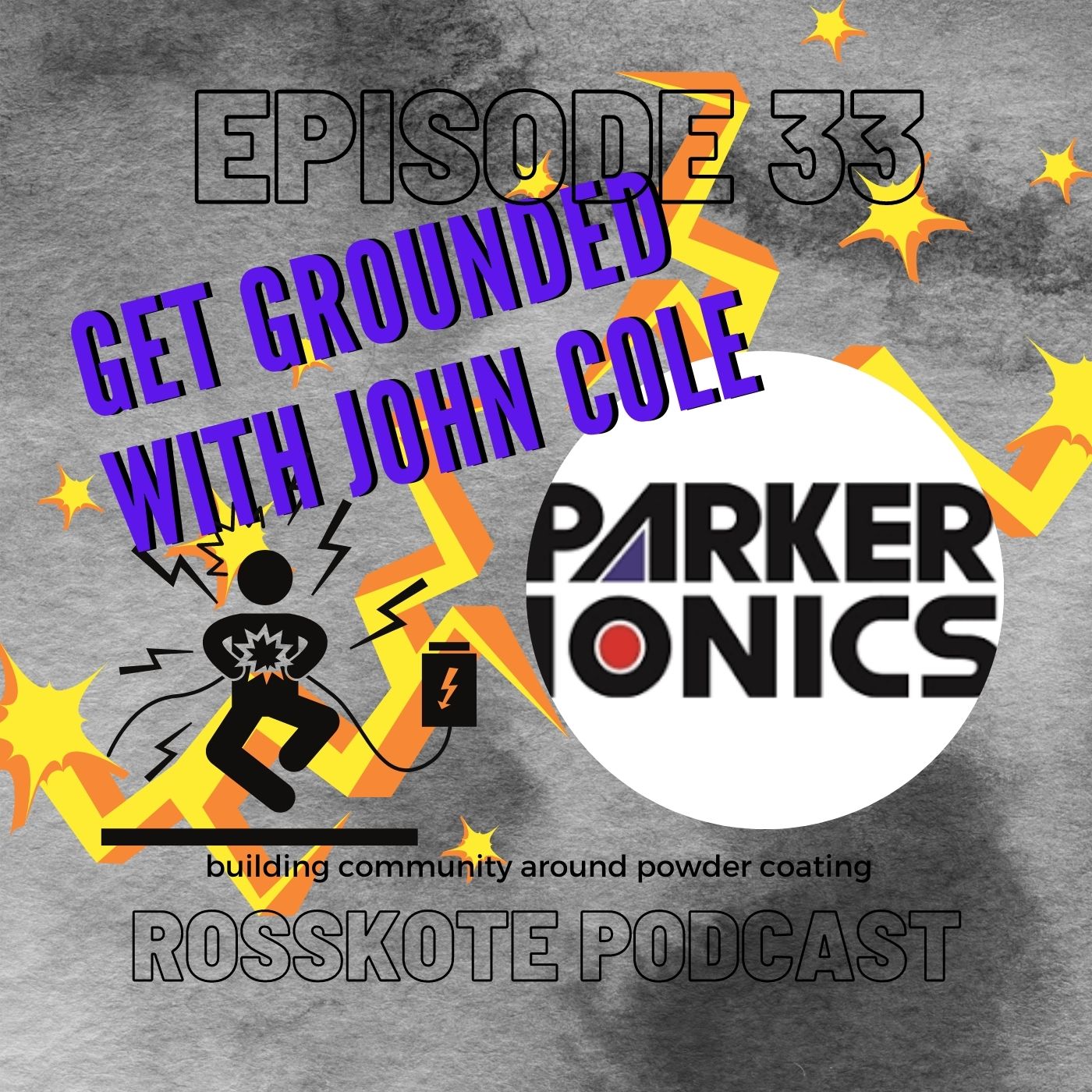 Episode 33: Get Grounded with John Cole
Grounding properly can solve many of the problems in coating. In fact, it's the difference between being a master of tasks or being a servant to a taskmaster. How will you ever know your coatings are good until you get it just right? Fear not the reaper, my friends we've got John Cole President of Parker Ionics to decipher the code to great ground. He answers your live questions from my group posts on Facebook. Plus we get a hat tip from this market maker about our podcast and the impression it's making in the industry. Get ready to level up your powder coater game.
Featured Guest Links
Wait! Support the show.
Let's keep this relationship going, support the show. Get MPW swag, shoutouts & more. Starting as low as $1 per month.
Become a Patron
https://patron.podbean.com/rosskote
Show Sponsorship
Become an affiliate. Reach the powder coating community direct. https://mauipowderworks.com/rosskote-podcast-sponsors/
Where to find the Podcast
Apple | Google | Spotify | iHeartRadio | Pandora | Stitcher | Podbean
Podcast Addict |PlayerFM | Deezer | Listen Notes | Soundcloud |Facebook | YouTube