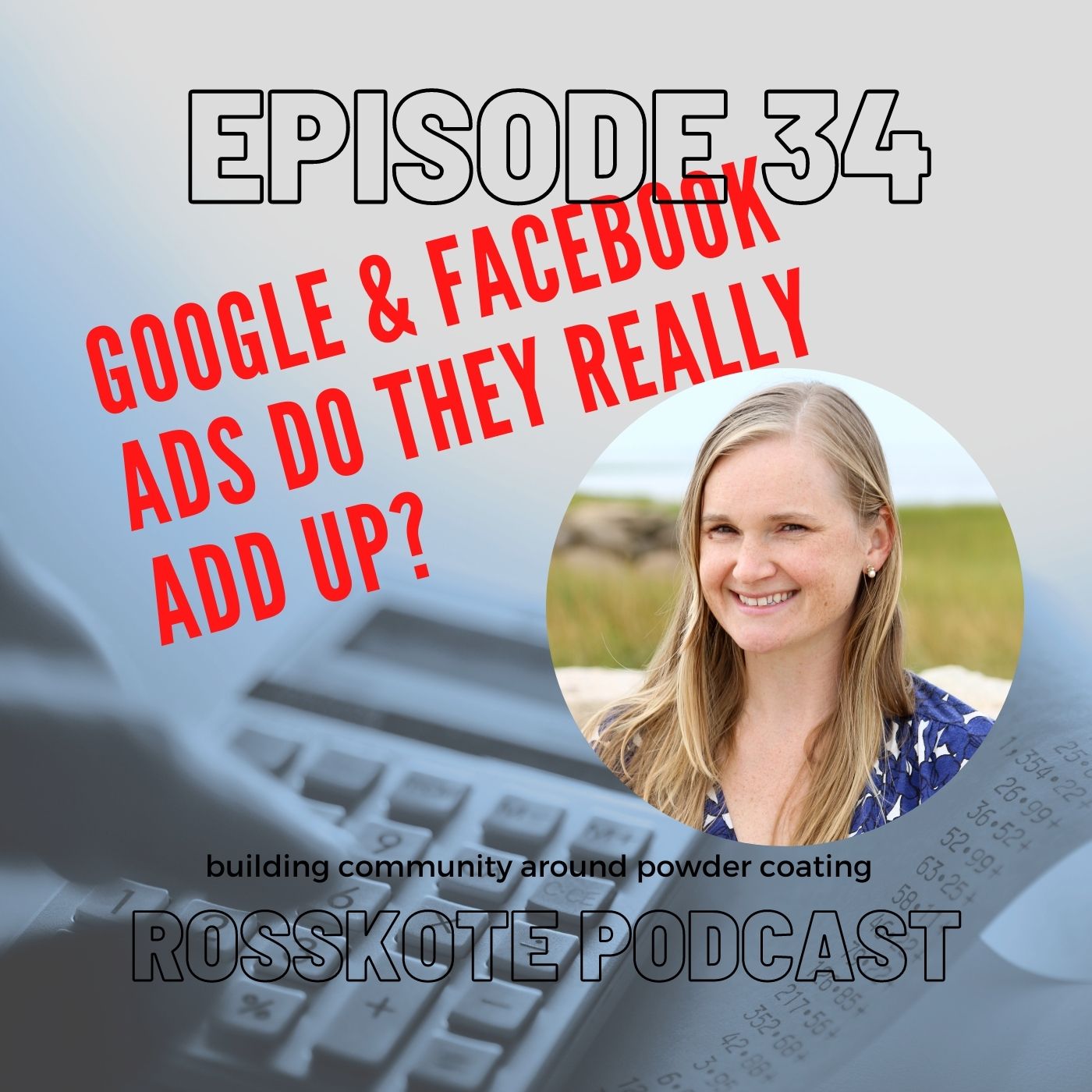 Episode 34: Google & Facebook Ads Do They really Ad Up?
Doing the math: on google+FB ads. Does it add up? We get an update on social media with our resident social media expert Danielle Miller who comes on today to talk about Return On Ad Spend, how much to pay per click & developing audiences. Also, what are keywords, how do you find them & why do you need them? But first, we give shoutouts to some of our first patrons of the show, thank a local powder coater for my Mother's Day gift. And finally, the Coaterbiz giveaway is back! Get ready to level up your powder coater game!
Featured Links
Danielle's Website
Get Vault Access from RossKote
Starting as low as $1 per month. Let's keep this relationship going, support the show.
Become a Patron
https://patron.podbean.com/rosskote
Wait! Support the show.
Show Sponsorship
Become an affiliate. Reach the powder coating community direct.
Find us.
Apple | Google | Spotify | iHeartRadio | Stitcher | Sign Up
Podcast FB Page |Facebook | Instagram | Twitter | LinkedIn | YouTube