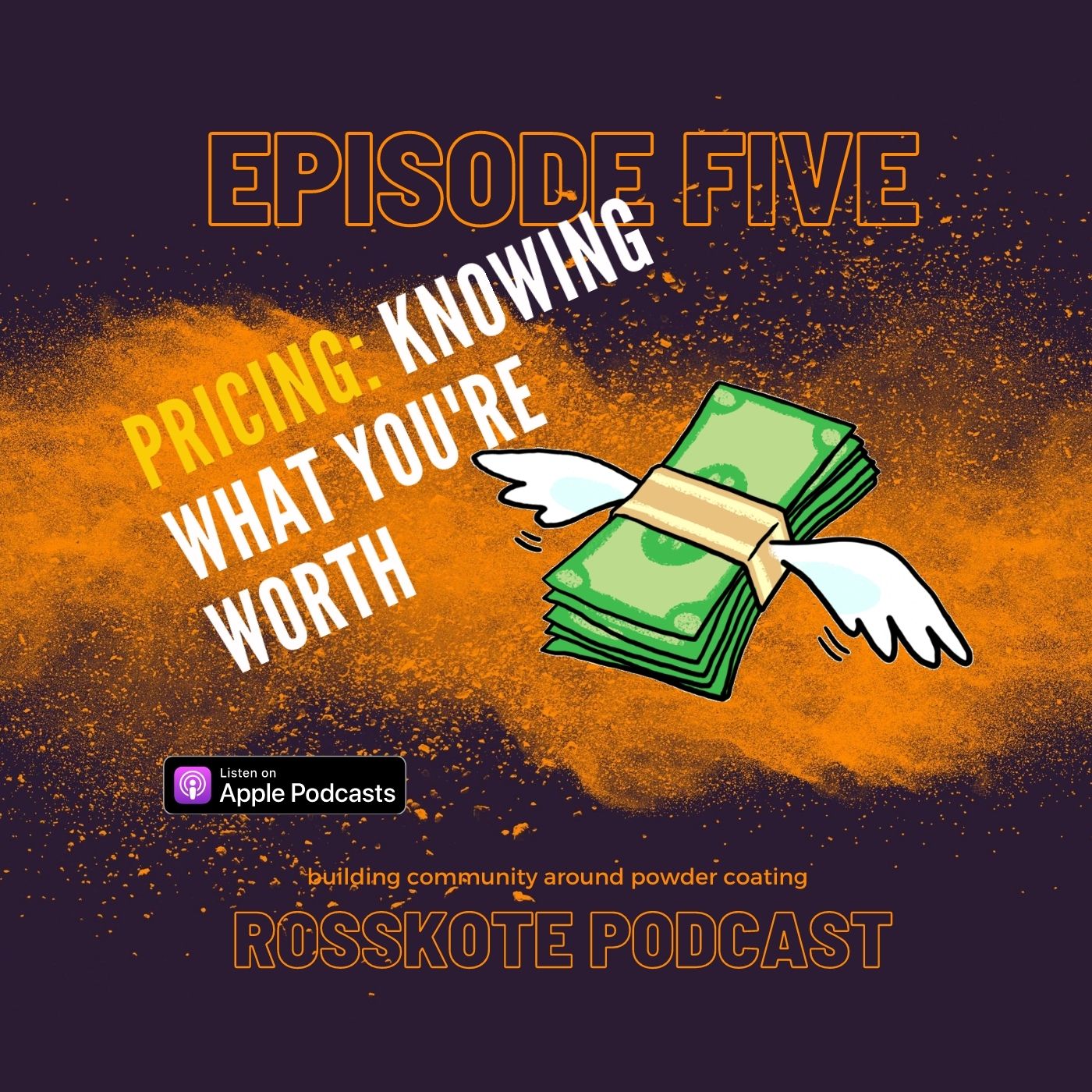 The topic of pricing just doesn't seem to go away. And like most quality custom coaters that I talk to out there, I find them to be humble honest hardworking people. So if you're good shouldn't you get paid what you're worth?
Apple | Google | Spotify | iHeartRadio | Stitcher | Sign Up
In this episode, we are going to tackle Pricing! Knowing what you're Worth. My approach to this subject is both technical & practical. First, an interview with Terry Peterson, who has 40 years in the business of powder coating & now consults coaters like us. He's seen it all. The 2nd part will be Ross, owner of Maui Powder Works who has a very no stress method to his estimating. Stick around to hear each way to determine the best way for you We're dropping lots of nuggets of wisdom along the way.