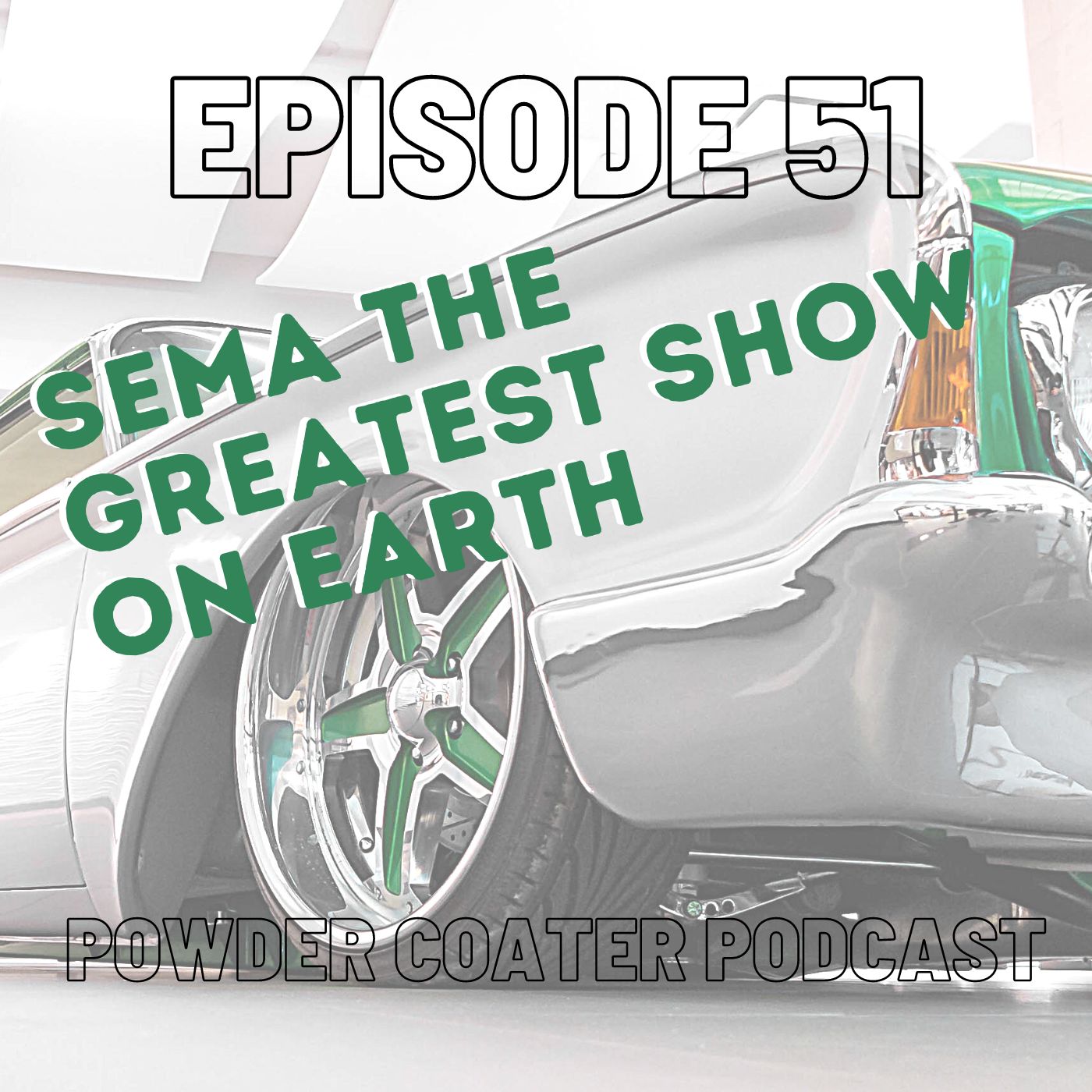 Episode 51: SEMA The Greatest Show On Earth
The Specialty Equipment Market Association known as SEMA is a worldwide phenomenon. Through all of its high tailed growth, one man & his dynamic team is responsible for the greatest show in cars to date. Meet TomGattuso, VP of Sema Events who's been planning and handling this event for the last 12 years. This master party planner has only you and your happiness in mind. He touches on the pulse of the show, what to do & how to make the most of your experience. We continue the discussion around the legislative frontline and what it could mean for restorers & powder coaters alike. I hope you'll join me for a listen today and then join us LIVE at SEMA. Who's in to meet us there in Las Vegas in early November? Get ready to level up your powder coater game!
Featured Guest Links
Sema.org
https://www.semashow.com/attendee
Free T-Shirt | Benco Exclusive Gift with Purchase https://bit.ly/bencotee
Let's keep this relationship going...Get Show Downloads with Vault Access
Starting as low as $1 per month. Support the show & get featured content. MPW swag, shoutouts & more.
Become a patron
https://patron.podbean.com/rosskote
Feature your product or service!
Become an affiliate. Reach the powder coating community direct. https://mauipowderworks.com/rosskote-podcast-sponsors/
Got a question about your powder coating biz? Grab an hour with us!
https://mauipowderworks.com/shop/powder-coater-consult/
Add your job shop to the
Powder Coating Near Me directory
https://www.powdercoatingnearme.com/add-listing/
https://www.powdercoatingnearme.com/tips-for-managing-your-listing/
Find us.
Apple | Google | Spotify | iHeartRadio | Pandora | Stitcher | Podbean
Podcast Addict |PlayerFM | Deezer | Listen Notes | Soundcloud | YouTube